Ink Wells Live Print and On site Experience Specialists
Ink Wells is celebrating our 10th year of creating live interactive custom design and print experiences. We have always enjoyed Live Printing, interacting and entertaining guests at events and in retail. Offering a wide variety of customization options for almost every product type and for any audience. Its our goal to be flexible and adapt to creative ideas for on-site customization. WE are excited you discovered us here and we look forward to teaching you more about live printing, Custom design software and our amazing teams who look forward to working together…
Recent Work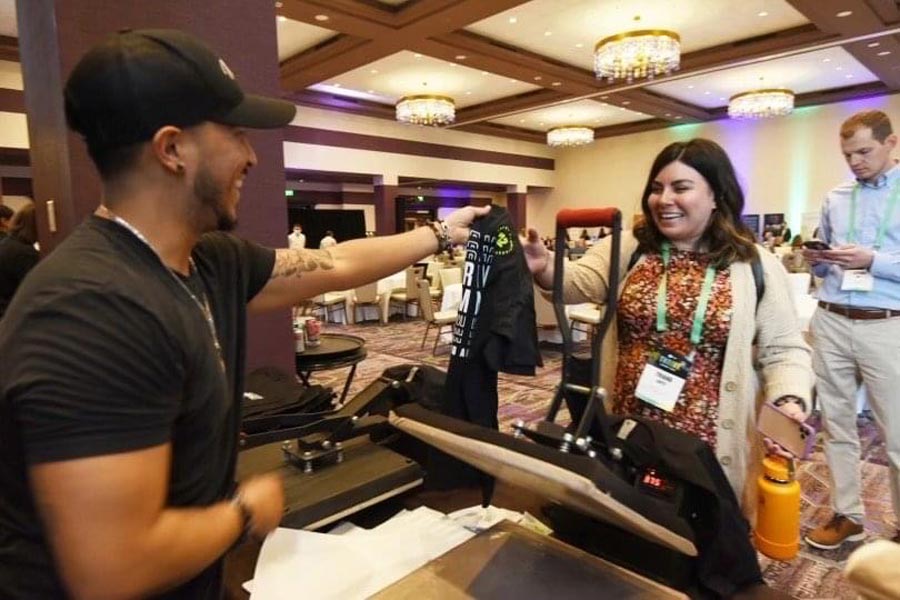 Virgin Thrive Summit
Austin, TX
Custom Live Shirt Printing with Virgin at the Virgin Thrive Summit in Austin, TX.
Superbowl LVI
LOS ANGELES, CA
Custom on site shirt printing at Shoe Palace in Beverly Hills with New Era Cap.
UCI World Cup with Mercedes-Benz Vans USA
Snowshoe, WV
Live Embroidery with Mercedes-Benz Vans USA at the UCI MTN Bike World Cup at Snowshoe West Virginia.
View More of our Live Customization Projects Here
LIVE CUSTOMIZATION TOOLS
Our team of engineers, designers and developers create Design AppS for Live customization of all product types. Our Live Customization software and designer apps are used by amazing brands at Live Printing Events, in retail stores and on partner websites.
FLEXIBLE & ADAPTABLE Apps
we create unique tools that can be used across multiple platforms including mobile devices, medium format and large format displays.
Scalable & RELIABLE Tools for Personalization
Our live design platform puts the design tools in the hands of your guests.
Custom Design for your brand – Unique private label software
Our interface reflects the identity of your brand/event so your guests immerse deeper into experience.
More fun live on site event ideas
Custom sewing and stitching
NFL Superbowl in Atlanta with adidas X BAPE. WE created live customized embroidered garments for adidas athletes.
Custom Hats
New Era hosted our team to create custom caps with on site printing and embroidery at the MLB All Star Game. We created thousands of personalized caps.
Custom Shoes
NBA All star Ink Wells worked both with adidas at 4 retail locations throughout Chicago and at the NBA All Star Fanfest with New Era Cap.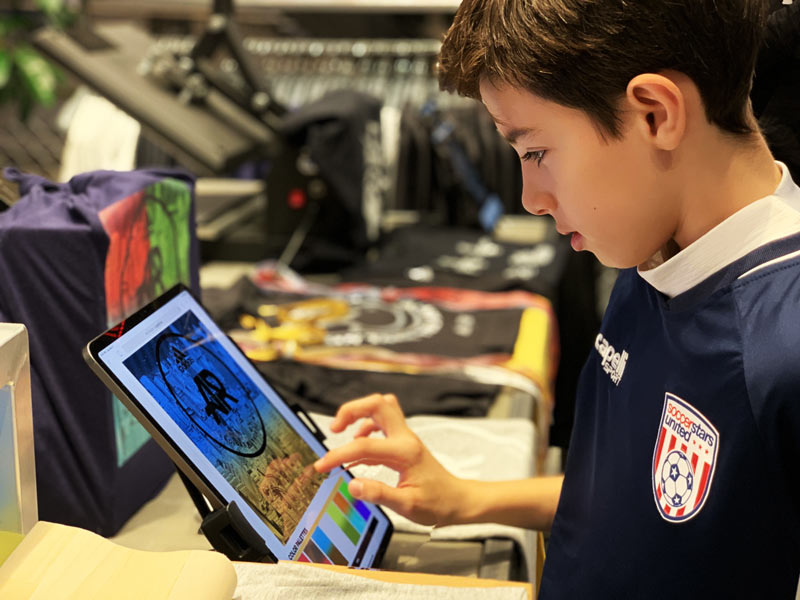 Color changing tools
ink wells lab techs have created a technique for printing the brim of your New Era caps! We are still getting this process dialed in the lab but exciting!
NEXT STEPS… LETS CHAT!
Are you interested in offering on site customization at your next event? Is the best fit Live Printing, Engraved custom products, embroidery or something else? Contact our team today and we will be happy to get back to you about your upcoming event or project.