Live Printing is Something You Remember.

If you have attended an event that had Live Printing on location you most likely remember it. Chances are you engaged with the brand that was offering the opportunity to create a custom product made just for you. You don't have to be a massive event to bring Live Printing and interactive engagement to your audience. Together we can create a fun and memorable live customization experience for your guests on site or at home.
Well thought out services for customization
Explore Ink Wells on site customization options for events
LIVE CUSTOMIZATION
Our team of engineers, designers and developers create Design AppS for Live customization of all product types. Our Live Customization software and designer apps are used by amazing brands at Live Printing Events, in retails stores and on partner websites.
FLEXIBLE & ADAPTABLE Apps
Our interface can be used on multiple platforms from mobile devices to large format displays.
Scalable & RELIABLE Tools for Personalization
OUR LIVE DESIGN PLATFORM IS STABLE AND RELIABLE for large audiences and across multiple locations at once.
Unique private label software
Our interface reflects the identity of your brand/event so your guests immerse deeper into experience.
Guests love creating with Ink Wells
When Ink Wells Live print is a part of your event your guests and consumers are the top priority. Our print teams engage with guests with excitement, showing them we love what we do and get them involved in the process.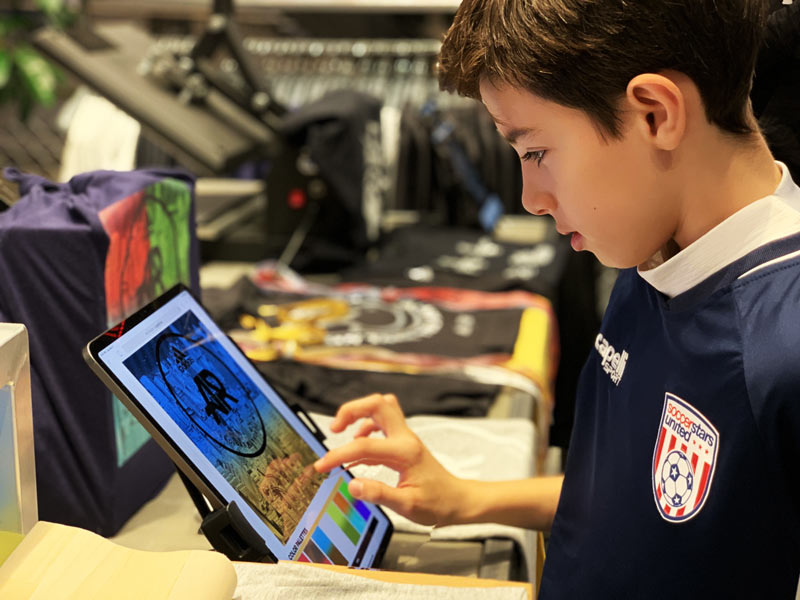 Your audience, involved
From celebrities, to athletes to general consumers our on site teams treat everyone equally and with so much respect and love to get them involved in the process.
Excitement in creating
our print live teams have almost as much fun Watching your guests create as your guests do watching us create their item in front of their eyes.
Print Live is Fun for all ages
Live printing is fun for all ages. We have delivered successful live events
Flashback : Cheers to celebrating 10 years of On Site Live Printing with amazing clients, partners and customers. We are so thankful.
NEXT STEPS… LEts Catch…
Are you interested in offering on site customization at your next event? Is the best fit Live Printing, Engraved custom products, embroidery or something else? Contact our team today and we will be happy to get back to you about your upcoming event or project.